All I wanted was a green grub. Now I have a list. A list that includes all the pets hunters can use to provide buffs and which pets I want from in that range. And then comes collecting all those pets. My hunter has gone from having six pets to having a stable of thirteen. I'm going to need more hunters now.
Original Stable
Petopia
I realized there's not much choice of Sporebat. That's really disappointing when you realize that it's the only pet to cover that buff.
Newest Additions
I want all the Ravagers. They have such awesome colors. I told myself I could only pick one. Maybe two. Possibly three. But only one at this time. I picked this green and purple pretty from Hellfire Pennisula.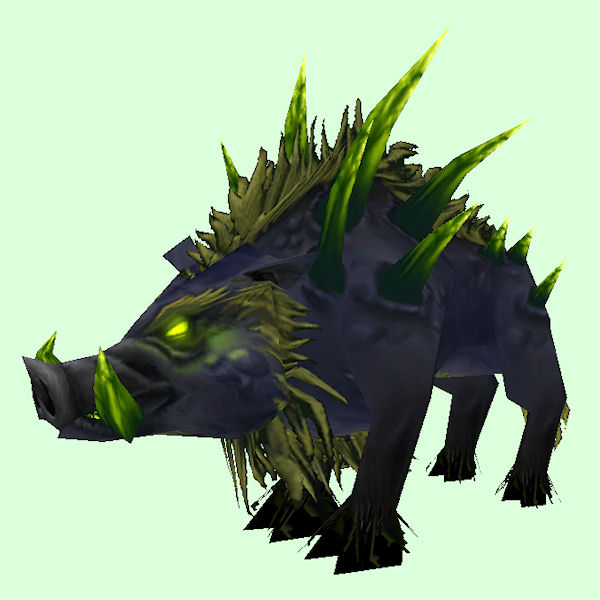 Image from Petopia
I forgot to take a screenshot of the last pet I caught tonight. A felboar. A green and purple felboar. Hmmm... I think I have an awful lot of green pets.
Wish List
Because I want to be complete I'll post my wish list here as well.
I'm don't know if or when or ever I'll complete this list but I thought it would be a good idea to have it written down somewhere. Plus it was fun showing off the start of my collection :)